A little Wig History
Types of Wigs
Hair Loss
Getting that Wig
Securing your Hair
Wigs: Put it on, Store it, Wash it
Styling your Wigs
Colours & Products
About the founder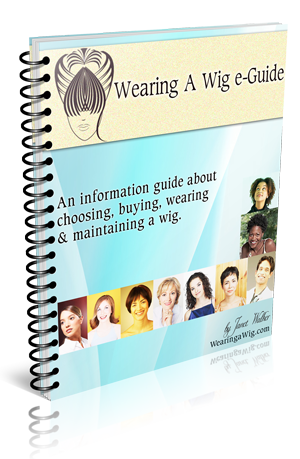 Need help in choosing, buying, wearing or maintaining a wig, then this Wearing a Wig e-Guide is for you.
Click here to read more..
Hi ya I'm Janet
I've grown up around wigs, seen wigs due to medical reasons & owned a hair and beauty store, where wigs were my main products.
WearingaWig.com is here to help, support, educate & create a community that brings together those who wear wigs. Plus be the home to help you in choosing, buying & wearing your wigs.